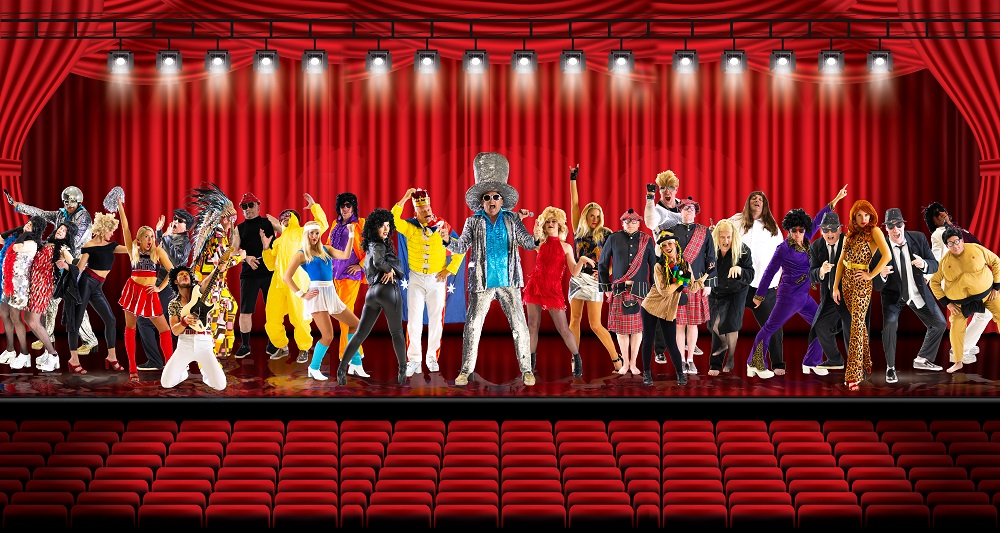 The 70's & 80's were a golden era of original music & fashion for the baby boomer & X generations. You may well cringe at old photos of perms & mullets, flares & flouro colored nylons, but odds are that anyone that spent their teenage or twenty's years through this time will have fond memories when you hear the music of ABBA, The Sweet, Devo, Brian Ferry, the Village People, Michael Jackson, Tina Turner, Buggles & even Rocky Horror or any of the one hit wonder bands that dominated these eras.
Melbourne party band "Back to the 70's & 80's" has forged a career from recycling all that was good (& bad) from this time where leg warmers & spandex, fingerless gloves & big hair ruled the day. Their aim is to remind us all, while paying homage with a hint of parody that we're still not too old to have a good time & to show the younger crowd that there is more to music than monotonous beats & fist pumping, in fact many of the hits that sit in the charts these days are heavily sampled reworkings of songs from the 70's & 80's!
Remembering what a time it was! Discovering great pieces of clothing and of course discovering the music and searching for the perfect swatch watch, or just trying to figure out what was Willis talking' about to worry about fashion or hairstyles. However that all changed when Video killed the radio star. The disco and retro eras had been born. We were seeing the wild and wacky costumes of that era all thanks to the power of MTV, countdown and other music shows. It was all about who could sing the highest and dress outrageously. This show has captured that period with not only the music but also with an array of costume changes depicting the said artists.
If you can only get the chance to see a show twice a year, then make sure you see this one twice!
Jo Byron
Willaura & District Community Development Group Inc
Anthea J
Entertainment Manager
We are always here for you Feel free to reach us