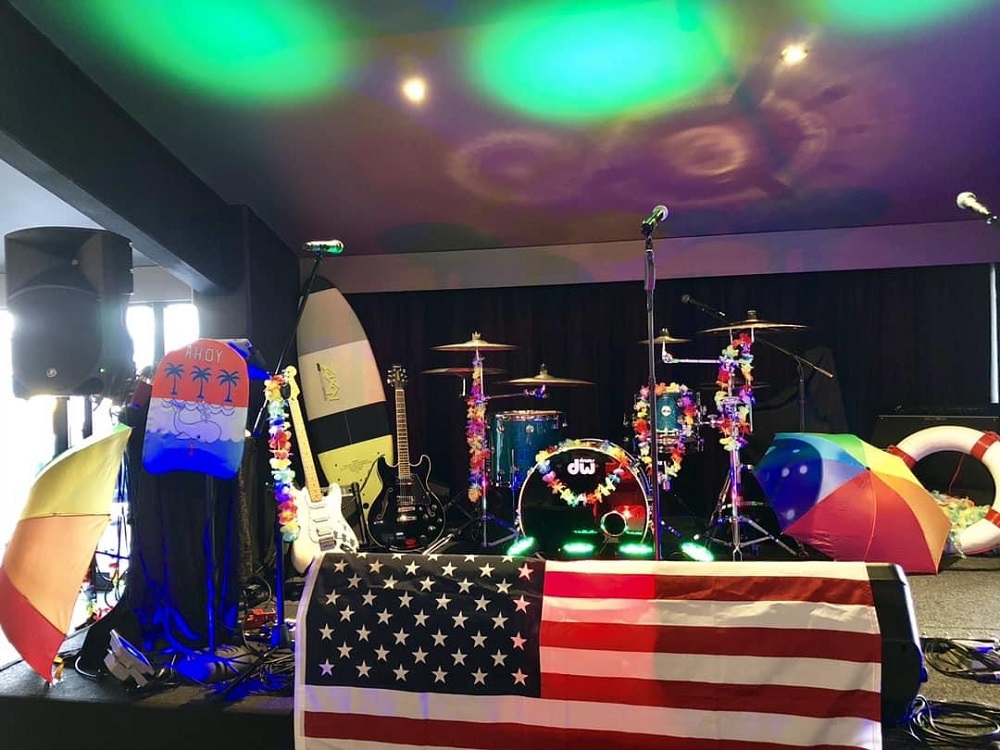 This show is an exceptional tribute to three iconic American legends, and never before has one band been able to pull off such a huge feat in one night!

Starting off the show is a tribute to one of the founding fathers of rock ń roll - the one and only Roy Orbison! His distinctive melancholy vocals ranged from baritone to tenor, and his songwriting made him one of the greatest influences on American pop and rock music in history. Not only does Frank look the part, but he sings the songs with ease and great charisma.

The middle part of the show belongs to Frankie Valli and the Four Seasons, performing the songs that have fueled the runaway success of the hit show "Jersey Boys". With his exceptional falsetto range, quirky personality and abundant energy, Les Stuart brings the persona of Frankie Valli to life!

Of course, the grand finalé of the show rocks out with the masters of surfing, sun and fun - the Beach Boys! This part of the show will warm up even the coldest winter nights, with great songs, beautiful harmonies, lots of fun and even hula dancing by the crowd!

This extremely successful three-in-one show is a huge hit with venues and patrons - do not miss it!
We are always here for you Feel free to reach us